180cm paper sculpture "Beppo"
Made from two kinds of blue paper, this large human sculpture is one of my complexest creations.
self-standing, lively and the perfect addition to a big stage. Isn't the profession of a cleansman one of the most important ones for a big event? I wanted to give the friendly Street Sweeper a platform with visibility.
Beppo listened to all inspiring talks on the 4-days DLD-Conference 2020 in Munich, Bavaria, Germany in January 2020.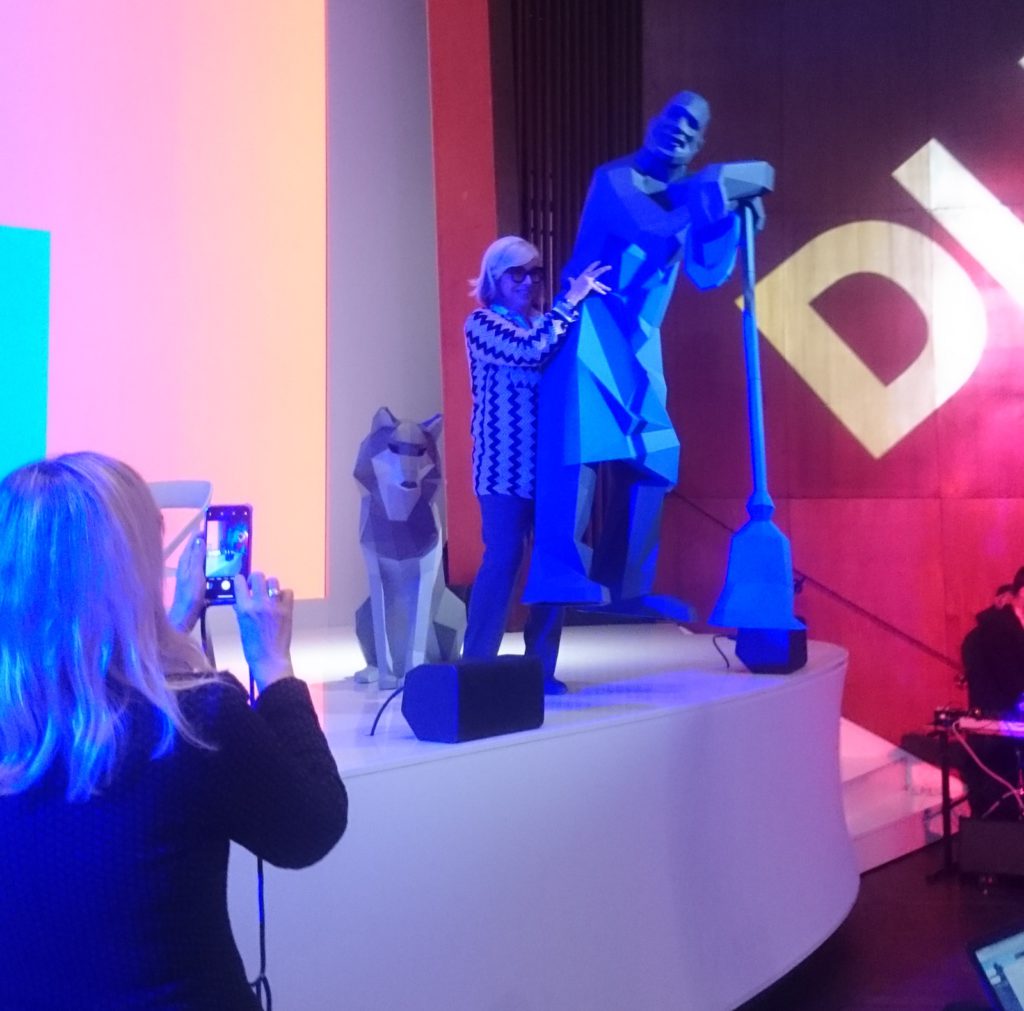 Pictures from the official DLD website: